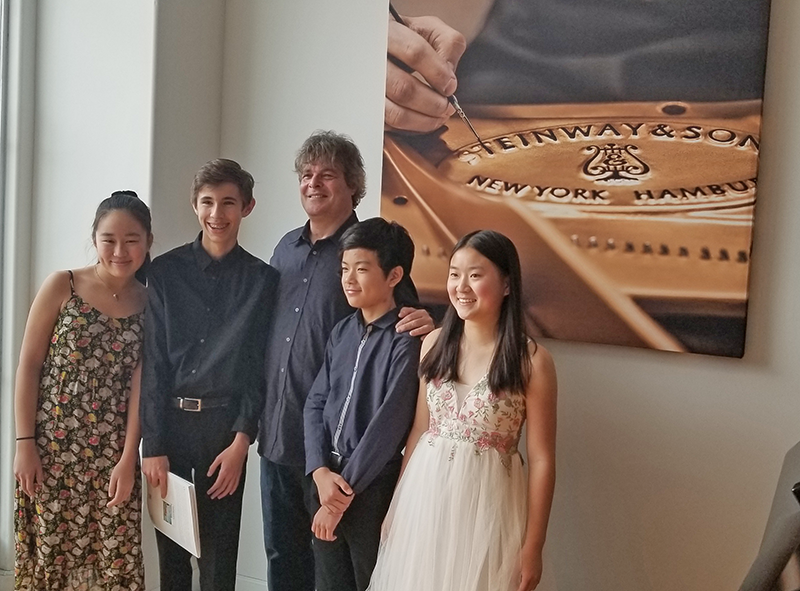 2019 Piano Masterclass with Daniel Lessner
On February 3rd, four of our talented students participated in our annual Piano Masterclass at Steinway Piano Gallery of Beverly Hills.
Dr. Lessner is an American composer and virtuoso pianist currently based in Los Angeles. Celebrated for his performances from Carnegie Hall to Walt Disney Concert Hall, it was an honor to have him work with our own aspiring artists :
Program
Lisa Kong – Debussy: La plus que lent
Rosalinda Chao – Beethoven: Piano Concerto No. 3, Christopher Rose – Debussy: Rêverie
Marena Miki – Schumann: Fantasiestücke
The experience for students to be able to play their pieces not only for an appreciative audience of friends and branch teachers, but also to get a fresh view of their works by a master teacher/performer is important for their musical growth and confidence.
Congratulations to the students and to their dedicated teachers: Mary Ann Cummins, Linda Regan-Johnson, Victoria Roizen and Ming Tsu.