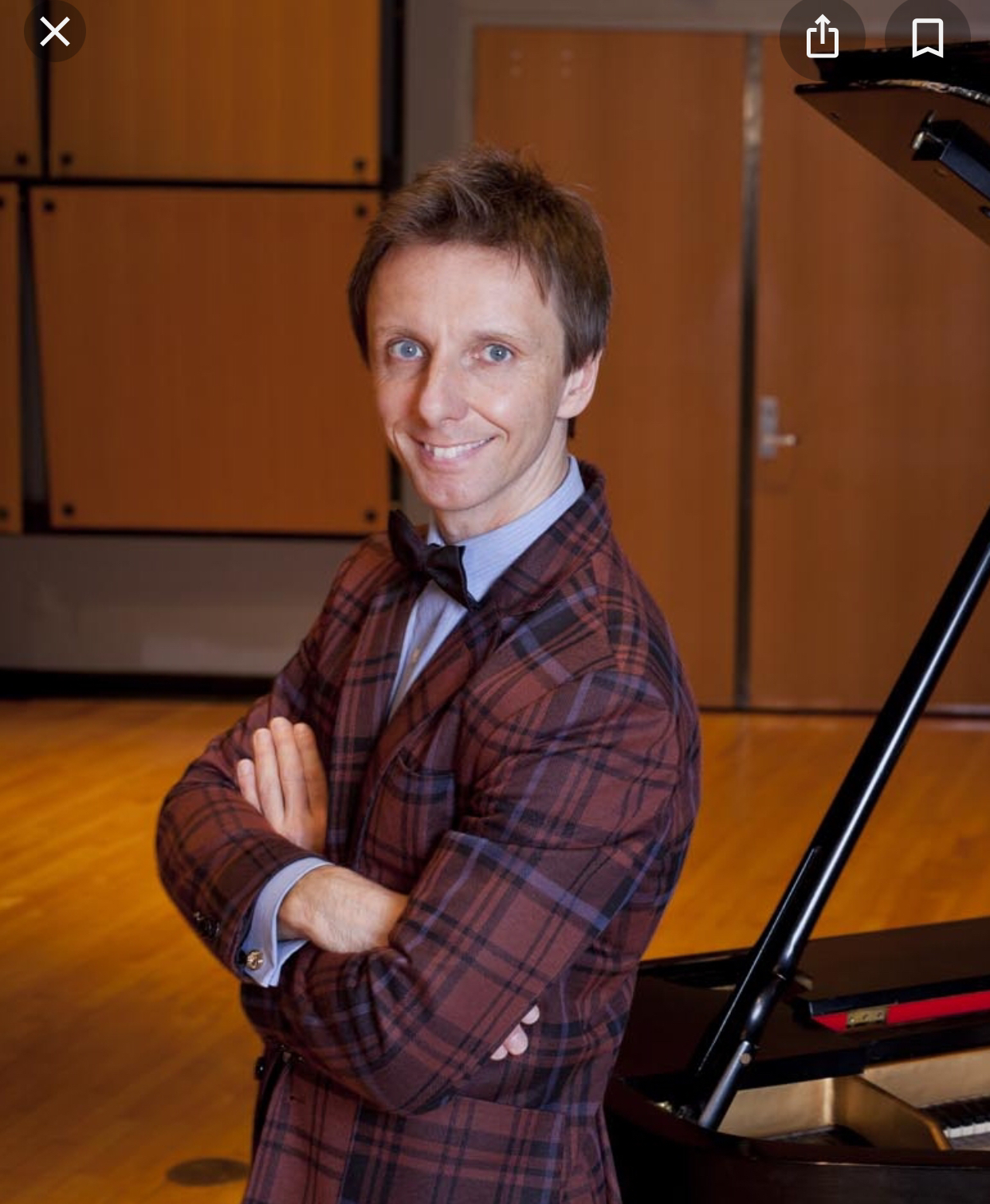 Los Angeles, California
90008
Playa Del Rey, California
90043
Dr. Wojciech Kocyan
Clinical Professor of Piano, Loyola Marymount University in Los Angeles
Private studio in Baldwin Hills Estates, California."
*Scroll down to Read more..
Dr. Kocyan is a Clinical Professor of Piano at Loyola Marymount University in Los Angeles and also teaches at his private studio in Baldwin Hills Estates, California. He is the President of the Paderewski Music Society in Los Angeles,, Artistic Director of the American International Paderewski Piano Competition in Los Angeles, Co-Chair of the Gawartin Chopin Piano Competition, President of the West Los Angeles Branch of the MTAC and Board Member of several other music organizations.
Many of Dr. Kocyan's students have been winners, including First Prize, in local, state wide and international events, such as the Young Musicians Foundation, Southern California Junior Bach Festival including Regionals and Complete Works level, Los Angeles Philharmonic Rising Stars, MTAC State Panel Auditions, MTNA State Concerto and Solo Competition, Torrance Symphony Concerto Competition, CAPMT Honors Auditions, CAPMT Sonata/Sonatina Festival, Liana Cohen Foundation Competition, Artists of the Future Competition, J.Cooke Awards, CAPMT Concerto Regional Competitions, Kathryn Gawartin Chopin Competition, MTAC Scholarships and the "Muse" International Music Competition in Greece. His students were admitted to some of the top music schools such as the Juilliard School, Royal Conservatory in Toronto, Thornton School of Music at the University of Southern California, Oberlin College and others. They were presented on NPR's "From the Top" radio program, KUSC 91.5 and in master classes with such artists as Lang Lang.
He is much in demand as a judge and has regularly and repeatedly adjudicated music competitions such as the Inland Empire Piano Festival, Edith Knox Concerto Competition, Southern California Junior Bach Festival including Complete Works, MTAC Solo Piano Festival, MTNA Sonata / Sonatina Competition, Japanese Musician Association in Los Angeles Festival, California MTNA State Performance Competition,MTNA Division Performance Competition, San Francisco Chopin Competition, Piano Impressionist Competition, Schimmel-Arizona Piano Phoenix Young Artist Piano Competition, International Peninsula Music Festival, California, Orange County Music Club, Southwestern Youth Music Festival, MTAC Contemporary Fall Festival, MTAC Chopin Festival in San Francisco, Gawartin Chopin Competition, CAPMT State Finals, MTAC Certificate of Merit State Panel Auditions, Young Musician Foundation Scholarship Auditions , Czerny – Stefanska International Piano Competition, Peninsula International Festival, American Paderewski International Piano Competition, Los Angeles, Guitar Foundation of America International Competition, among others. He has conducted master classes in the United States, Mexico, Japan, Hungary, Austria, Poland and France, including leading institutions such as the Colburn School, Chopin University in Warsaw, Poland and the Szymanowski Academy of Music. He frequently lectures to professional music organizations.
As a pianist, Wojciech Kocyan was praised for his "highly distinctive performances (...) superb, intelligent artistry (...)" (.Classics Today.com) and "incisive temperament, impeccable technique and sumptuous tone" (Le Monde de la Musique.)
He studied with two of the world's most esteemed piano pedagogues: Andrzej Jasinski (for many years the chairman of the Jury of the famous Chopin International Piano Competition in Warsaw, Poland) at the Szymanowski Academy of Music , where he received a Master Degree in Piano Performance and with John Perry at the University of Southern California, where he received a Doctor of Musical Arts Degree.
He is a laureate of several international piano competitions, including F.Busoni and Viotti, as well as a special prizes winner of the XI International Chopin Competition in Warsaw and a First Prize winner of the Paderewski Piano Competition. He performed in Europe, America, Mexico, Australia and Japan, participating in music festivals such as Musica Antiqua Europae Orientalis, Capri Festival, Bydgoszcz International Music Festival, H.M.Gorecki Festival, Beethovenfest, Paderewski Festival, Liszt Festival in Vienna, San Francisco Liszt Festival, Cervantino International Music Festival, Morelia International Music Festival and the Chopin Festival in Paris. He has recorded for television, radio and film and his performances were broadcast in Europe, United States and Australia. His solo and chamber music recordings can also be found on DUX, Naxos and Spotify
In 2007 the Gramophone magazine, published in London and considered the world's most prestigious classical music journal, chose Mr. Kocyan's recording of Prokofiev, Scriabin and Rachmaninoff as one of 50 best classical recordings ever made, alongside recordings of such luminaries as Leonard Bernstein, Dietrich Fisher-Dieskau, Nicolaus Harnoncourt and Arthur Rubinstein.
Dr. Kocyan is also active as a scholar and arts administrator. He twice presented lectures and masterclasses at the World Piano Pedagogy Conference. In 2015 and 2019 he presented lectures and masterclasses at the World Piano Conference in Serbia and was appointed a judge of the annual World Piano Competition.
In October 2017 he was one of five eminent international speakers invited to lecture at the international musicological conference " Competition or music put to the test", organized by the Chopin Institute in Warsaw in conjunction with the 17th International Fryderyk Chopin Piano Competition. His paper on the evolution of the performance style in the history of the Chopin International Piano Competition in Warsaw was included in the inaugural issue of the "Chopin Review", a leading publication in Chopin scholarship, published by the National Chopin Institute in Warsaw, Poland. In 2018 he presented a lecture at the Music Teachers Association National Conference in Orlando, Florida and has been invited to be a presenter at the MTNA National Conference in 2022.